Webalo has been working closely with the food and beverage industry for several years, and we've noticed a definitive move to them evaluating and adopting digital technologies for increased efficiencies in their supply chain. A lot of the focus is on what we call the Frontline Worker--those task workers that are directly involved with the process, from the planning through execution of the product manufacturing through the delivery--ie, the entire value chain.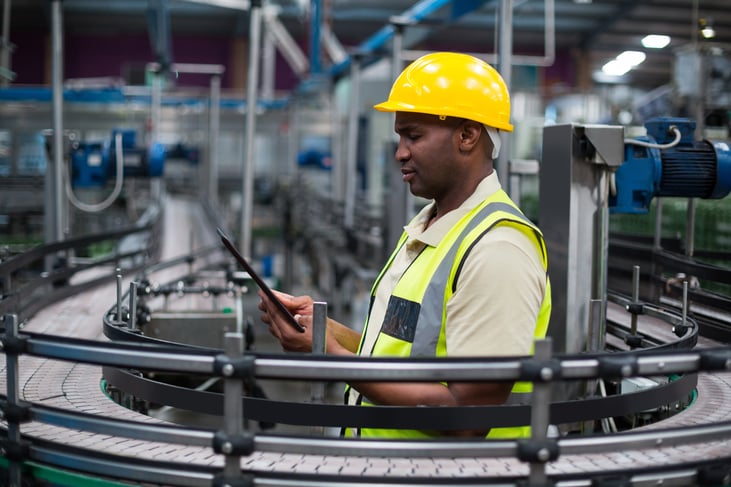 Many of the task workers are disconnected...they may or may not have monitors they view to execute their tasks (like fixing a line that's stopped or down, or moving product to the warehouse, or replenishing inventory on a line) and even more importantly, they have no way of feeding back into the process real-time events and comments that could go towards continuous improvement.
Some of the major bottlers are now embarking on what they call the Connected Worker and Control Tower initiatives. These two initiatives are driving technology choices to inform, educate and collaborate between workers, the management, and the process and with Control Tower, offer a means of displaying feedback that can guide and direct the Connected Worker's activities for process improvements and overall knowledge. Webalo is now in the leading position to fulfill both the Connected Worker and Control Tower knowledge management needs.
Some Webalo use cases that have widespread applicability to food and beverage are:
Standard Operating Procedures and Instructions
This use case addresses the delivery of standard operating procedures (SOP's) and instructions on mobile devices. This is a general purpose use case that starts with a notification to a connected worker, group of workers, or group of groups (personas) to activate one or more activities on the device. Users tapping the notification will open a workflow with a set of instructions or SOP's on the device.
Production Line Change Over
This use case delivers the information needed to change a line over from one product to another. The use case leverages capabilities of the Delivery of SOP's and Instructions use case described previously. It requires a notification to the operators that the previous run is approaching the target pallet count, followed by a notification of the status indicating desired change over. Selecting the notification presents a workflow providing the required steps by machine, and the checklists or compliance forms necessary to complete the tasks.
Syrup room preparation and change over support
Experienced syrup room technicians use an online form to review the upcoming days' production and prepare the syrup recipes for the next batches and upcoming line changeovers.
Digitizing Maintenance Cards
Plant employees are encouraged to fill in and submit maintenance cards when they see areas in the plant that are broken, unsafe or in need of maintenance. Cards are currently a paper process with only limited downstream efficacy and a lot of work items never get done or are significantly aged by the time actions are taken. Once received the Line leader checks the entries and for each example; decides if they need to order parts, if the parts are on hand, or if a machine needs routine maintenance, or if non-scheduled maintenance needs to be arranged.
If you are in F&B, CPG or other industry that has a significant composition of Frontline Workers, these use cases will likely apply in some fashion. At the end, it's all about enabling your workers using technology that's adaptable, extensible and flexible enough to address your current and future IT and manufacturing needs. That's Webalo.