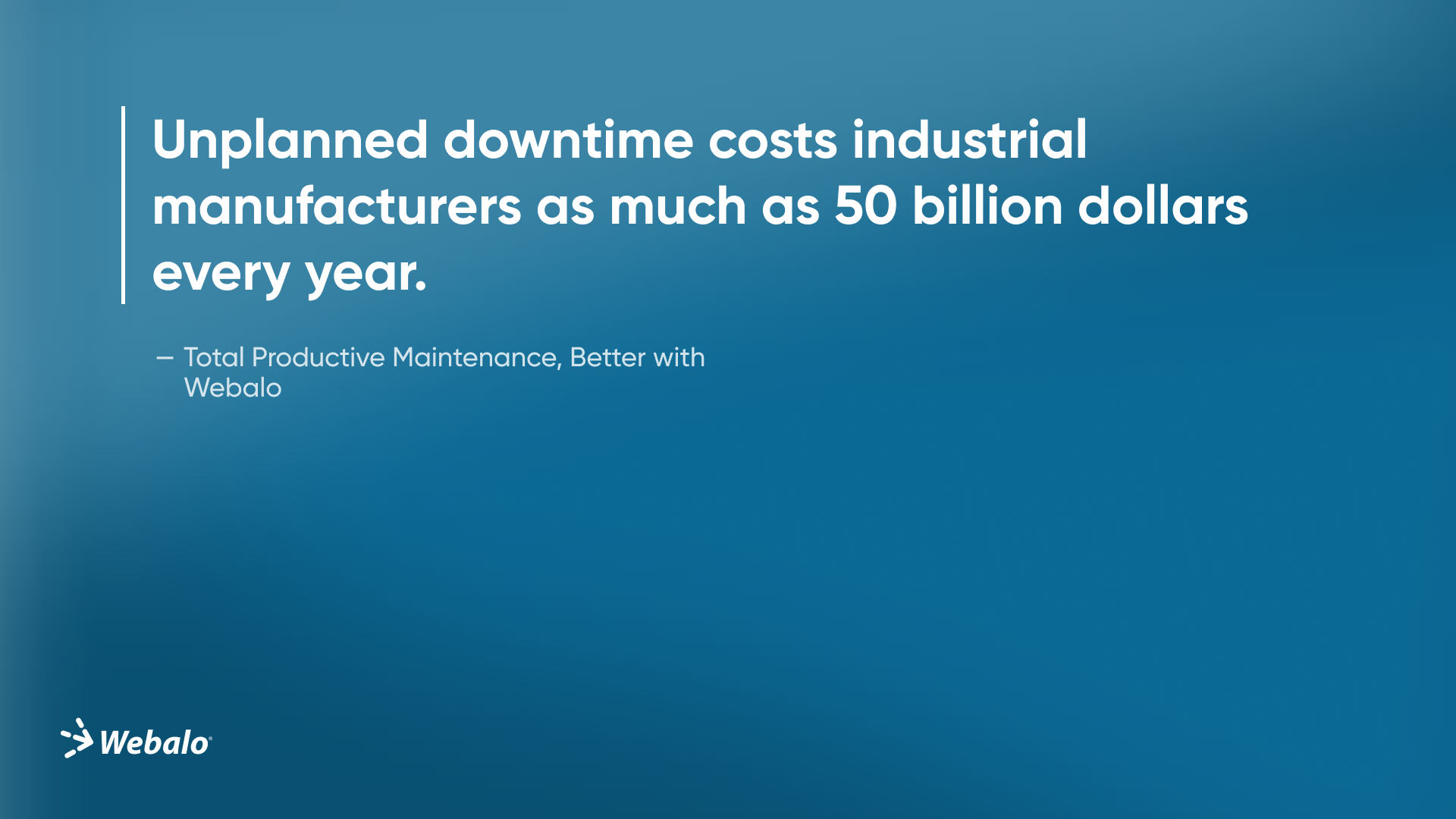 Unplanned downtime costs industrial manufacturers as much as 50 billion dollars every year.

-

Forbes
An average manufacturer confronts about 800 hours of unplanned downtime a year, according to a post from Forbes. This translates to about 15 hours of downtime every single week—a major cost that is also completely avoidable. Manufacturers need to move away from the "We'll fix it when it breaks" line of thought when it comes to their plants and move toward a TPM or Total Productive Maintenance-based philosophy.
TPM has been around for a while, so it should already have been implemented in most manufacturing operations, right? Well, not quite, according to the below graphic from aMcKinsey survey.