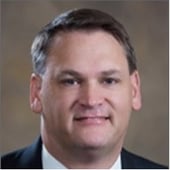 Bryan joins Webalo following a 25+ year career at The Coca-Cola Company
As Webalo continues to grow, we are adding key positions that help us better understand the market dynamics and players. We want to build out our customer intimacy, to understand their drivers, key care abouts and priorities. Additionally, having deep knowledge of key industries helps us both anticipate new needs, as well as recognize existing opportunities that aren't being filled today. It is to that end that we brought on Bryan Weaver as our new VP of Strategic Development.
Bryan brings to Webalo a wealth of experience in manufacturing, operations, distribution and logistics. He spent over 25 years at The Coca-Cola Company. He spent five years as General Manager, Concentrate Manufacturing and Distribution, at Coca-Cola, and was responsible for the manufacturing and distribution of key ingredients to all North America bottlers. Most recently, Bryan was Group IT Director, Coca-Cola North America, responsible for all aspects of technology, supporting finance, supply chain and HR in the North American business unit.
As our CEO, Peter Price said: "Bryan's extensive industry experience, and his impeccable Georgia Tech and Georgia State education credentials, positions him perfectly to help our customers in their frontline workforce digital transformation journeys. This journey is aimed at connecting the customer's workforce, digitally managing their processes, responding to events more effectively and capturing the critical information that will empower their operational teams to utilize asset and operations data, together with workforce data, to maximize the impact of their workforce and drive operational efficiency."
Bryan's appointment aligns with the upcoming Webalo 7.0 launch, the latest version of our transformative, no-code software platform for an empowered workforce. More to come on Webalo 7.0 in the next few weeks!